"Suspect in two Texas killings, kidnapping had been deported three times"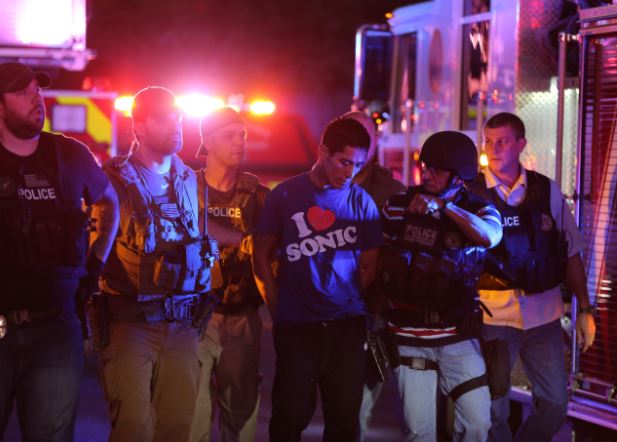 Summary:
In Dallas, Texas Tuesday the 27th, police have brought in suspect Juan Navarro Rios for the murders of two civilians. The police ran his records, and found that he had previously been deported from the United States under felony charges. Rios is an illegal immigrant from Mexico and has entered the United States under various aliases, causing police difficulty when investigating his true identity. Rios has been listed under "repeat offenders" by US Border Control, yet has somehow managed to enter the country man times. The issue of illegal immigration and the immigration process in general has been on the hot table, and Rios's case has shown light on the flaws in the immigration system as it exists. Rios's actions have made a negative impression of illegal immigrants in the Dallas community.
Connection:
This can be related to the formation of the US Border Patrol in 1924 that established a weak and flawed border protection agency that did little to ensure security. It can also be related to the Immigration act of 1990, which was an attempt to have greater border protection. In modern days, the most obvious connection is to the 2016 presidential race, which features candidates with very heated positions about immigration.
Further Questions:
How might both Trump and Hillary use this event to argue for their immigration policies?
How can stereotypes be motivators?
Do you believe deportation to be an effective tool?
If not, how else should the US deal with illegal immigrants who commit crimes?
Source(s):
https://www.washingtonpost.com/news/morning-mix/wp/2016/09/29/suspect-in-two-killings-kidnapping-had-been-deported-three-times-authorities-say/?hpid=hp_hp-morning-mix_mm-texas%3Ahomepage%2Fstory
http://www.nytimes.com/aponline/2016/09/28/us/ap-us-shooting-suspect-deportations.html?_r=0