Thursday October 27, 2016
Man arrested for destruction of Donald Trump's Walk of Fame star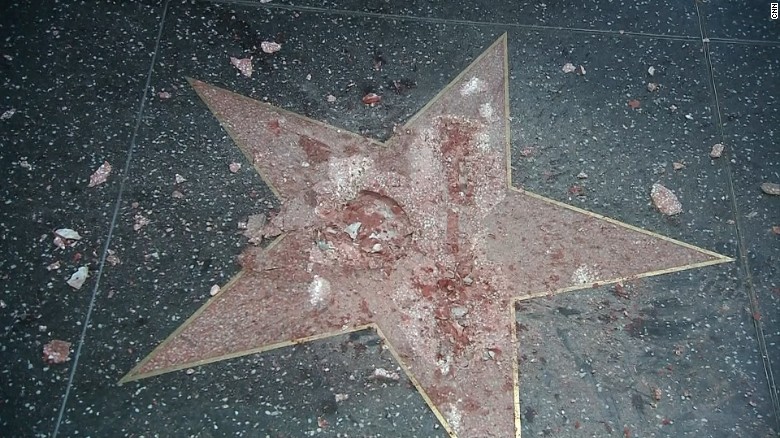 Link: http://www.foxnews.com/entertainment/2016/10/27/man-arrested-for-destruction-donald-trumps-walk-fame-star.html
http://abc7.com/news/suspect-arrested-in-vandalism-of-trumps-walk-of-fame-star-lapd-says/1575688/
Summary: A man is arrested for destoying Donald Trump's Star in holleywood. The man claims that he was going to sell the star and use the money to give to the women who had been sexually harassed. Some reacted with enjoyment and others were upset. Considering a mute button had been drawn on it in the past, it looks as though people will continue to abuse it. This incident began at 6am and no one initially thought it was strange. He says he has no regrets and "he admitted his mistakes... unlike Trump who has not"
Connection: This relates to the Indian Removal Act becuase our country is being forced to vote for two "not so great leaders". Also, like the Gilded Age, people make Trump look great and excellent on the outside when in reality he's a rude racist.
Questions:
Why do you think people take the risk of "creating harm" if they know they will get caught?
Why do you think Trump is getting the support and fans he has?
Would you go as far as destroying his star again?