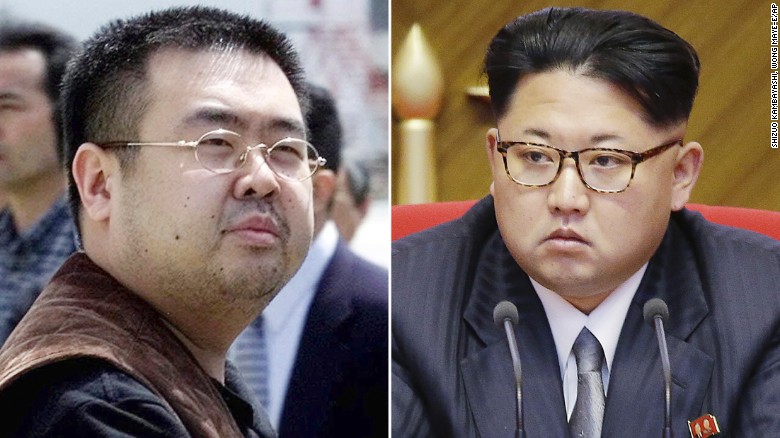 http://www.cnn.com/2017/02/16/asia/kim-jong-nam-arrests-autopsy/index.html
Summary: Kim Jong-nam, the son of former dictator Kim Jong-il and half brother of present North Korea Dictator Kim Jon-un was assassinated at Malaysia's capital, Kuala Lampur Airport on February 14, 2017. Kim Jong-nam was the eldest son of Kim Jong-il and next in line to run North Korea, yet he fell out of favor when he traveled with forged papers to Tokyo to see Disneyland.
Since then, he has been living in Macau, China, with his family and did not attend his fathers funeral, fueling speculations that he is banned from the country.
On February 14, on his way home at a stopover in Kuala Lampur, he fell ill and was rushed to the hospital where he was pronounced dead. Investigations by local authorities has led to the arrest of several women with allegations of poisoning him at the airport.
While authorities have completed the autopsy there has not been a public announcement as to the cause of death of Kim Jong-nam. The North Korean embassy has confirmed his identity, while the South Korean intelligence agency has indicated that he was poisoned by two Asian women.
Interestingly, Kim Jong-nam was vocal about his desire for North Korea to have economic freedom and less focus on military.
Connection: Kim Jong-nams philosphy of open markets and democracy aligned with the ideology of South Korea unlike the close minded ideology of North Korea.
Questions:
1. Do you think Kim Jong-nams death was related to him aligning with the South Korean philosophy?
2. Do you think Kim Jong-nams death was to set an example to others not to bring a democratic point of view into North Korea?