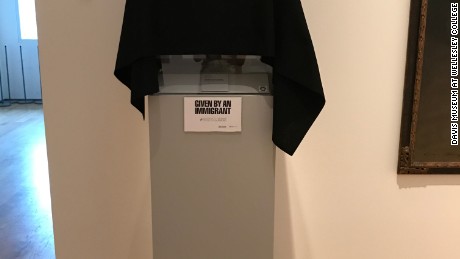 Summary:
A
ll artwork created or donated by immigrants will no longer be displayed The Davis Museum at Wellesley College in Massachusetts. It is known as "Art-Less." And it's meant to highlight immigrants impact, even in the world of art. One of the main works missing is the portrait of George Washington made by an immigrant. Works of art made by immigrants are being covered with a black cloth and have a plaque stating, "Given by an Immigrant". About 20% of the artwork in the museum is from immigrants.
Connection:
This connects to Angel Island and the immigrants who wrote poetry on the walls explaining what they experienced on the Island. This shows how both immigrants back then and now have been mistreated for the art they create.
Questions:
How do you feel about this policy? Do you think the Museums actions will help give immigrants a voice?
Source:
http://www.cnn.com/2017/02/16/us/museum-removes-art-from-immigrants-trnd/index.html