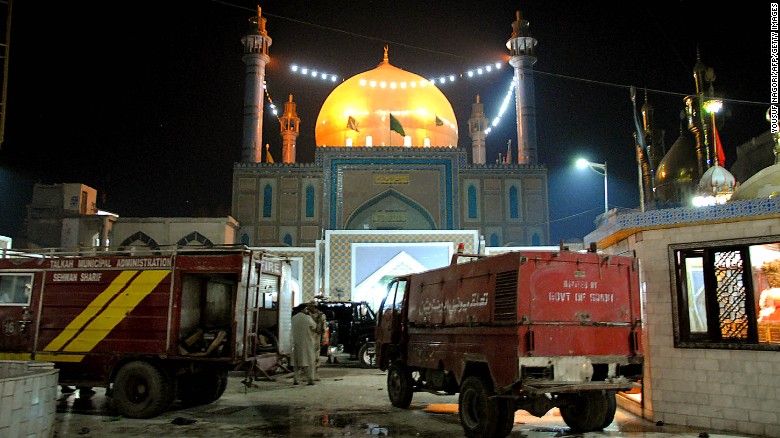 Summary
: A suicide bomber walked into a shrine while people were praying and blew it up. About 200 or more were injured and of the dead 24 were children 4-8, and 16 were women. Thousands of worshipers were struct by the bomb, families, children. On a Thursday, people gathered at a 800 year old shrine, which to these people it is very sacred. The Pakistan military is trying to crack down on all these terrorist people but its very hard when a lot of these terrorist groups have power and are willing to take their lives for stuff like these because they have nothing to lose. ISIS has taken responsibility for the bombing. The Pakistani military blocked of the Afghanistan border and killed more than 100 terrorist and arrested a lot to throughout the country.
Connection
: This connect to the Bombing in Hiroshima, Japan. During World War 2 because this bombing, although didn't kill thousands of people it still had an impact on people and was still devastating. No one likes to see anyone die, especially over a bomb.
Questions:
1. Do you think if the Military catches a terrorist, should he or she be tried, and executed?
2. Why do you think terrorist targeted the shrine?
3. Do you think the US should get involved in some type of way to end terrorism because it could effect us too?
Source:
http://www.cnn.com/2017/02/17/asia/pakistan-shrine-bombing/index.html