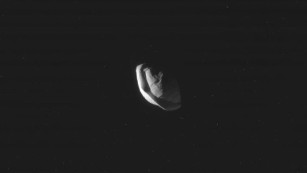 Link: http://www.cnn.com/2017/03/10/health/nasa-chandrayaan-spacecraft-found/index.html
Summary: NASA has found two lunar spacecrafts. "
They have been able to detect NASA's Lunar Reconnaissance Orbiter [LRO] and the Indian Space Research Organization's Chandrayaan-1 spacecraft in lunar orbit with ground-based radar," said Marina Brozovic, a radar scientist at NASA's Jet Propulsion Laboratory in Pasadena, California.
Connection: This relates back to the cold war, where we raced Russia to who can get to the moon faster. During this time, we lost many satellites when trying to get into space. This is similar to how we lost two satellites in space in 2009.
Questions:
1. Should the US expand their role in exploratory role in space?
2. How do you think Trump will decide?
3. How much should the US invest in space exploration?